There is a Rogue Zebra on the Loose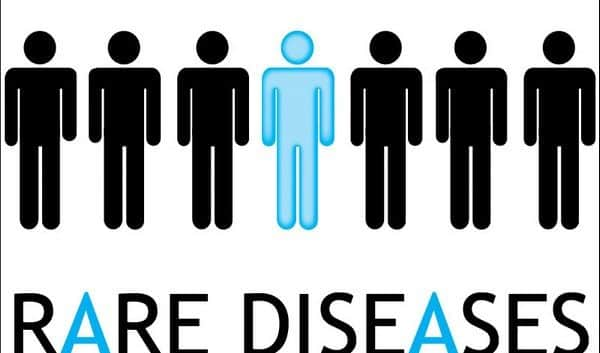 This is a little series on the events that led up to my son's illness.  There is a Rogue Zebra on the Loose is part 1 of this series.  On June 6, 2017, was the day my sister had called about her former neighbor saying that the Lord placed my name on her heart and that she was praying for me.  Little did I know, this would be the last day my son would walk.
June 6, 2017
On that day, I had been with my Lady.  I knew her family was coming into town and I wanted to give them time together.  I took all my kids to my son's baseball game.  It was a hot evening, some storms rolling in but it was something I knew everyone would enjoy.  Hunter had not been to a baseball game since we played last summer.  He was older now (was 3 in February) and I knew he would enjoy it more.  He certainly did enjoy it. Charmed everyone around them and then he ate their popcorn and nachos.  He cheered with gusto!  He was quite the comic relief for the game, and he loved every minute of it.
Our Life is Turned Upside Down
I had let the earlier conversation leave my mind until the next day….that was the day that the world stopped turning for our family.  On June 7, 2017, Hunter was highly emotional, and he seemed to be doing things he shouldn't and getting in trouble more than usual.
The boys, so kindly, took him to their room and they all played legos while I did some paperwork and caught up on phone calls.  I could hear the baby hollering at the boys and, of course, they gave in more times than not.  I kept hearing my oldest son saying "stop shaking, you are not in trouble, here take the Lego…stop shaking."
Stop Shaking.
When the baby would get excited, do something he was not supposed to do, or was getting in trouble, he would shake his arms and legs.  I assumed this is what was going on with him.  I figured the boys were tired of dealing with him, so I called him to come back to the dining room with me.
He screamed while walking down the hall because he wanted to be with the big boys.  He refused to stop crying, screaming, and shaking so I put him in time out on the step.  There, he screamed and cried even louder.  He continued to shake from head to toe.  I told him he needed to stop and that as soon as he did, he could get up.  Finally…he quit, and he began playing with some of his toys.
The Nap that Changed Everything
The boys ate lunch, and then the baby went down for a nap. This is how it has been since he moved in with us when he was 21 mths old.  He slept till about 4, which is normal.  My oldest son went to get him up from his nap and he usually carries him downstairs and sets him in my lap…this day was no different.
We snuggled and talked about him dreaming about his pillow.  I hugged him tight and said that he needed to sit on the potty, but first, could he hand me his underwear.  It was laying in between me and the potty chair.  The potty chair was about 10 steps away.  I stood him up, and he began to wobble and stumble, and he eventually fell.  It scared him…it scared me…it scared the boys.
And It Begins
One of my other sons noted that the same thing happened yesterday after a nap, but it quickly resolved, and no one thought to tell me.  I got up and picked him up, thinking his legs or feet were asleep.  We snuggled a bit more, and I rubbed his legs.  I stood him up again after about 5 minutes, and he fell over again.  He could not stand up.  My heart began to race, and I didn't want to freak out.  I had my oldest sit, on the floor, a few steps away from me.  I tried to get the baby to walk to him.  He couldn't do it.  He could not balance, he could not stand alone, he could not take steps without being assisted.
Heading to the ER Misdiagnosis #1
Immediately, I went to gather my stuff, get a bag ready for him and I called Big Daddy.  I said he needed to meet us at the ER because the baby could not walk.  I did not know why, but we needed to figure out what was going on. While on my way there, I called my oldest sister (the baby's grandmother) and had her meet us there, as well.
As we were driving the 30 minutes to the hospital, the baby kept saying that his legs would not stop shaking.  It was scaring him and me.  We got to the hospital, and they did a CT scan of his brain, which turned out normal.  They drew blood…WITHOUT GLOVES….mind you.  The doctor was throwing around words like Muscular Dystrophy and Cerebral Palsy.  He then settled on Strep (though he tested negative)..gave us Amoxicillin and sent us on our way.
We left that hospital knowing our baby was struggling with walking.
I made calls on the 30-minute drive home.  I called a friend whose daughter had a freak illness and ended up paralyzed when she was a little girl.  She has contacts, and she is not afraid to use them.  Also, she is a pit bull….this is why I like her.  Thankfully, she made some calls, talked to her daughter's neuro people, and arranged for a brilliant doctor to hear our story.  I also called another friend who is now working in the neuro world.  I gave her what all was going on, and they both said…get that baby to Vandy.  Do not let the grass grow under your feet.
Heading to Another ER
We got home, made arrangements for our other children, packed bags, and we drove 2 1/2 hours to Nashville to head to the Vanderbilt's Children's Hospital.  Once we were there, we were briefly admitted (we had gotten there in the middle of the night).  They wanted to do an MRI on him, and no one would be there till morning, so we stayed.
They ran some routine blood tests, did his MRI, and I asked for them to do a spinal tap or an MRI of his spine, and they declined to say that it was not necessary.  As we were there, the baby began to exhibit other strange behaviors.  He would stiffen out his leg when he walked, almost like a toy soldier.  He was shaking all over and could not sit up unassisted.
Misdiagnosis #2
The MRI revealed nothing, so the doctor just diagnosed him with Acute Cerebellitis Ataxia.  Nothing more, nothing less.  It was brought on by a virus, though he had not been sick.  We were told that he was sick, at some point, and we simply did not realize it.  We.  Did.  Not.  Realize.  He.  Was.  Sick.  He is 3….a blind deaf-mute knows when a 3 yr old is sick.  We were to come back if there was a grand mal seizure or fear of death.
Being Discharged
When we were discharged…though his tremors were getting worse and he still could not walk…what sticks out in my mind is the flippant way we were treated by the doctor and how my requests were dismissed.  Also, what stands out is the stellar nurses we had.  Our nurse kept telling us that we did not have to leave if we did not want to.  That she could not believe that we were being discharged considering the state of our child.
I knew, had we stayed, we would not have gotten good care because we were going against what the doctors already had said.  We thanked our nurse and assured her we were not done searching.  He was a healthy little boy one day prior, and now he could not walk or stop shaking.  Something was wrong.
Heading to Another ER Misdiagnosis #3
We head back home.  I still did not feel settled in my soul.  After more phone calls and reaching out to people I know in the medical field…the baby and I headed to Louisville, which is about 3 1/2 hours away.  My goal was to get two doctors that stated the same thing.  If these doctors stated that he had Acute Cerebellitis Ataxia, then I would accept the diagnosis and wait.  Big Daddy stayed home because I did not feel he needed to come. I was hoping that all doctors would be on the same page.
Little did I know……